What's your Inner Drive?
walk    -    cycle    -    take transit    -    carpool    -    telework
Prepare for next year's Commuter Challenge JUNE 4 – 10, 2017
Plan for next year's Commuter Challenge or host your own custom workplace event!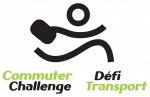 Founder of the National Commuter Challenge – Engaging Cities, Workplaces, Individuals

CalgaryCommute.ca is the HOME of SUSTAINABLE ALBERTA ASSOCIATION. The CANADIAN COMMUTER CHALLENGE is SAA's flagship program. We coordinate the annual National Commuter Challenge; a week long friendly competition between cities and workplaces to see who has the highest percent of employees who leave their cars at home during Canadian Environment Week.  We focus on measurable impacts related to fewer car trips to work. We support city host organizations and workplace coordinators who intern encourage their staff to leave their cars at home during the week.
Delivering Custom Challenges & Surveys - Any region, mode, or time period

We have the tools to customize a challenge in your region, your workplace or collect data for a specific mode for any time period.  Custom challenges to-date includes: Workshift week/Teleworking, Red Deer cycling survey, Canadian Campus Challenge. Contact us with your ideas: info@commuterchallenge.ca.
Hosting Complete Streets – Engaged 16 urban Municipalities

We deliver workshops that inform and engage professionals about designing streets that accommodate all modes of transportation. Programming includes:
One or two day Complete Streets Workshops for urban municipalities
Lunch-&-Learns
Road show displays
Commuter Benefits – Engaging Employers

We can help workplaces design better commuter benefits for their staff. We sill advise, consult and refer workplace professionals as they develop transportation demand management strategies and implement commuter benefits for their staff.